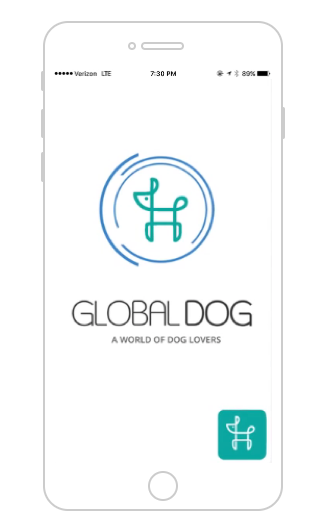 Buy, Sell, and Trade on the Marketplace

Have a used dog crate to sell?  Looking for used dog products within your geographical network?  Try out our marketplace where you can connect with others for dog goodies.  Search top dog products and businesses.
Discover New Places

Use our geographical map to discover dog-friendly restaurants, parks, cafes, hotels, and services.
    


Post your daily dog photos, videos, and comments to your friend network or our Global Dog feed.
    


Create Both People Profiles and Dog Profiles

Dog Ownership is not required to love our app!  For Dog Owners - create profiles for you and your dog(s).  For Dog Lovers - create profiles for yourself without adding any dogs.  Create posts about your dog and share instantly to Facebook, Twitter, and Instagram.
Find Dogs and Puppies to Adopt or Foster

    
At Global Dog, we want to see every dog or puppy find a loving forever home. That's why we created the adoption/foster finder to connect you with dogs both in your home country and abroad.
Connect with your Facebook friends or discover new dogs to follow based on location, breed, social cause, or suggestions.   
FAQs
Q

When will Global Dog be available to download?

Global Dog is launching on iPhone in August 2017. It will be available on Android shortly thereafter. Sign up on our site now to be notified on launch day.

Q

Will there be language support for the app?

Yes - you will find language support within the app.

Q

Where are you based?

We are based in the US and have offices in Seattle, WA and Austin, TX.

Q

How can I contact you for more info?

Email us at info@globaldog.com

Q

Are you open to partnerships?

Yes - please email us at info@globaldog.com

Q

What do I get for signing up in your newsletter?

Great dog content and product deals delivered to your email inbox.