5 Fun Things to Do With Your Dog This Summer Blog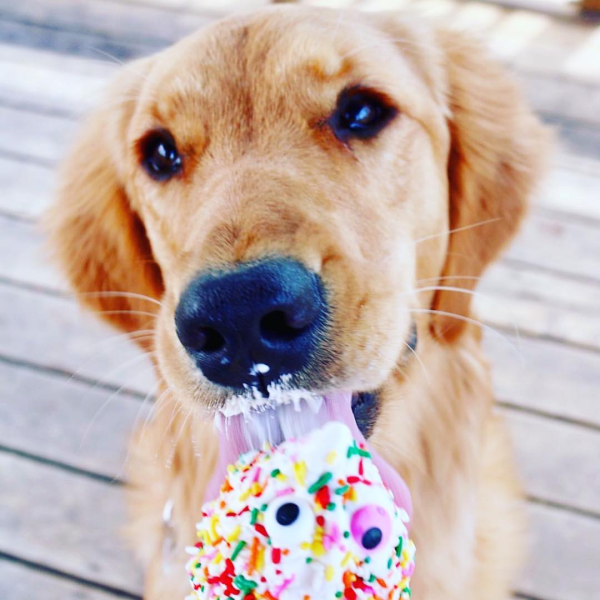 GlobalDog.com
Summer is just around the corner, yes really, and we cannot wait! Sunshine, more time outside, and (our favorite part) adventures with our furry best friends. Life doesn't get much better than that, right? This year, we want to help you make the most of the season by highlighting some fun activities you can do with your dog. We're pretty sure they're going to enjoy this list as much as you will too.
Dog Meetups
One of our favorite things to do is check out local dog meetups. You can find events across the country and for every kind of breed too. Not only will your dog enjoy making new friends, but it can also be a great way to meet other people who are like-minded. Think about it, you can already agree that you all love dogs! We suggest looking out for local listings online or for signs at your local dog parks.
Photo: Instagram: t@theglobaldog /@wrigley_the_goldey
May 13, 2018
Make a Cool Treat
You're not the only one who enjoys cool treats in the summer. While ice cream may be a summer favorite for us, a lot of human treats are not suggested for our pets. If you'd like to make an adventure out of it, we suggest doing some research to see if any restaurants offer pet-friendly treats locally. There are also several chain restaurants that have expanded their menus with dog friendly treats. If you'd prefer to relax at home instead, you can easily mix up some cool treats on your own as well. Consider making one of these homemade recipes suggested by Rover.
Take a hike or go camping
Not only will you benefit from some fresh air, but we know your pup will enjoy the adventure as well. Just think of all of the new scents they will enjoy exploring! Whether you decide on an overnight trip or day hike, be sure to consider the temperatures and activity level of your dog before heading out.
No matter what you decide, make sure to take precautions to make sure your dog stays safe in the summer heat. What are your favorite activities to do with your dog in the summer? Be sure to share with your photos and ideas on the Global Dog app!
(photo credit: https://www.instagram.com/p/BR41MjpDVT_/?taken-by=theglobaldog)

(photo credit: https://www.instagram.com/p/Bg1Va5NDYy-/?taken-by=theglobaldog)

(photo credit: https://www.instagram.com/p/BiFYuQRBslx/?taken-by=theglobaldog)
Dog-Friendly Beaches
The beach offers so many opportunities to enjoy with your dog. Walking on the beach, canoeing or kayaking, swimming or even stand up paddleboarding. No matter the activity you decide, the beach offers a brand new location for your dog to explore. Of course, be mindful of what your pet is comfortable with and make sure you follow the rules for each beach to keep your pup and others safe. Consider checking online to find state parks that are pet-friendly or by using other helpful resources.
Take a Class Together
Take advantage of some of your free time and sign up for a class with your pup. This could be an obedience class, socialization class, or even dog yoga (yes, it's really a thing). The summer is perfect to dedicate time to training your dog or just to spend some quality time together solidifying your bond ever more.